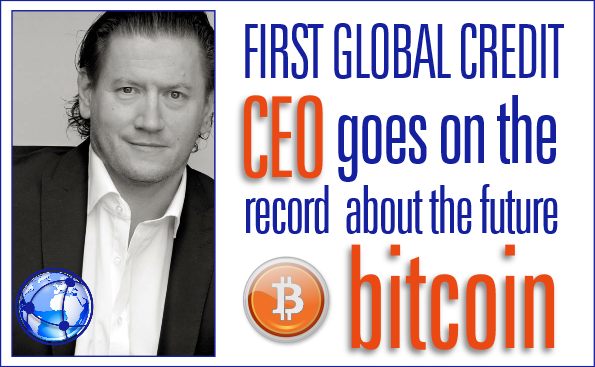 2014's drop in bitcoin's value coupled with lacklustre performance in 2015 has given a boost to the currency's naysayers who state that bitcoin is just not ready for public consumption. And yet that view is not shared by either the professional financial service industry or First Global Credit's CEO Gavin Smith. Smith says nothing could be further from the truth and is going on the record to talk about the future of bitcoin as a medium for professional and private investment during a talk he will give on The Bitcoin Capital Market during the Bitcoin Trading Conference Day at Blockchain Week in Barcelona.
Blockchain Week will take place from the 5th to the 8th of October. At the conference, experts from all over the world will explore the potential of the blockchain to aid in the development of smart cities, eCommerce, Retail, Trading, Security, Compliance, Mobile Applications and more. The panel discussions and talks on Wednesday, October 8th will be given over to discussions of digital currency as a medium of trading and investment.
Blockchain Week is designed to appeal to bankers, politicians, lawyers, investors and leaders in the bitcoin industry. During his talk, Mr. Smith will be exploring the existing and new types of bitcoin investments that are just now coming into the market and the innovators that are offering them. Also why they are necessary to forge mainstream acceptance of the currency.
"Traditional financial products and instruments need to be offered through the medium of bitcoin to advance the transition of bitcoin from early adopter novelty to a fully integrated part of the world financial ecosystem." Says Smith, a fintech specialist with a 20 year history designing and managing global risk strategies for some of the world's most prominent commodity trading companies. "First Global Credit is one of the earliest, though certainly not the only company that has entered the digital currency market to develop services needed to fill these gaps in the bitcoin ecosystem."
Instead of having interest wane following a year of bitcoin trading within a range, professional interest in the digital currency still continues to be strong with the likes of Citigroup, Santander and Barclays looking seriously at the opportunities presented by bitcoin and the blockchain. In addition to his talk on The Bitcoin Capital Market, Mr. Smith will also take part in a panel discussion later that day on Investment Opportunities in Bitcoin alongside Eddy Travia of Coinsilium and Salvador Casquero Director of FX Trading of Banco Sabedell, the fifth largest banking group in Spain.
The Bitcoin Capital Market talk being given at 10:15AM on Wednesday the 7th of October followed by the Investment panel at 11:30.
For further information on Digital Currency Summit's Blockchain Week visit the website Blockchainweek.io Tickets can be ordered at http://blockchainweek.co/buy.html. Information on the First Global Credit company and services can be found at https://www.firstglobalcredit.com
About Gavin Smith:
Gavin Smith has worked in financial services for over 20 years. His most recent role prior to founding FGC was designing the global risk strategy for one of the world's largest physical commodity traders.
About First Global Credit:
First Global Credit is the world's first Finance Company 100% focused on digital currency products. The company has been founded by financial service professionals with 35 years' collective industry experience. The objective, to help our customers maximize the potential derived from their investment in the digital currency markets. To deliver those services with a stability and reliability not generally found in digital currency focused companies. We are committed to assisting our customers achieve their economic objectives and to do this our systems have been built using enterprise level technology and security. Our processes are designed to assure the privacy of our customers alongside the security of their assets. The company is committed to developing a stable and secure digital currency capital market; to provide an environment which will prove fairer, more accessible, and less costly for the public to transact business than existing banks and financial institutions.