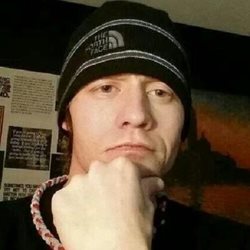 Thomas Paul Keane, who likes to be known as Paul, at 36 is an 'old hand' in the young world of digital currencies. He's an extremely active member of the bitcoin community. He is a member of the Bitcoin Foundation, belongs to 2 chapters of Michigan Bitcoiners, Detroit M.B. and Ann Arbor M.B. as well.
Cryptographer, API developer, bitcoin miner since 2011, bitcoin evangelist and altruist, Paul is happy to reach out and assist people who are serious about digital currency. Along with friends he is working on a number of web-based digital currency projects and you can catch him on social networks like Google plus, Facebook and LinkedIn.
If I were asked to describe Paul in one word, I would say 'ENTHUSIASTIC.' And yes, I would put that word in capitals.
Paul is a member of the First Global Private Trading Group. Member of the group are provided with part-funding by FGC and limited risk. We do this to develop talented young traders to help them develop their skills, make money and enliven our growing community of traders.
Paul approached me with a number of really interesting stocks he wanted added to the platform. (This is a service we offer to all our Live Traders.) And I thought his stock picks were really well thought out so I asked his permission (which he quickly granted) to share them with you.
☆Palo Alto Networks – NYSE Symbol PANW – This is a monster. Pricy, but the P/E on it is extremely high plus it's undervalued. That as perfect as you can get. I have it hitting 195 ish by December. They just posted their largest revenue rise in 10 quarters. They are very innovative in Cyber Security.
Website – http://www.paloaltonetworks.com
Google Finance – https://www.google.co.uk/PANW
☆Box – NYSE Symbol: BOX – A very innovative cloud storage firm. Have had around 42% growth since going public this year, but it's still cheap and the valuation is huge. They do a large amount of business with large corporations down to small business and the general public. Had revenue for Q2 at 69 million, original valuations put Q3 at 74 million in revenue but new projections are right at 77 million in revenue dollars.
Website – https://www.box.com
Google Finance – https://www.google.co.uk/BOX
☆Celgene – NASDAQ Symbol: CELG – A Biotech company with a P/E of 46.72, my figure, undervalued and so very high P/E, it's will be one I will be involved in around October. Though it's cheap enough now to make small gains.
Website – http://www.celgene.com/
Google Finance – https://www.google.co.uk/CELG
PK: These next two are a direct result of APPLE's new/old products being released, there is one you have listed on the FGC site that will boom with this launch, ACTIVISION BLIZZARD. No need to explain that one.
☆Electronic Arts – NASDAQ Symbol EA – Games have been developed for the conference and Apple has made a large order for games to be bought through iTunes. [I think it] shall take off in a couple weeks when the new os9 is released with the iPad Pro and iPhone 6s & 6s plus. Update will allow last year's iPhone 6 & 6 plus full use.
Website – http://www.ea.com
Google Finance – https://www.google.co.uk/EA
☆Adobe – NASDAQ Symbol ADBE – FINALLY Adobe is compatible with Apple. Very, very high demand. Also the new software is going to be fully compatible with Windows believe it or not. The two giants did a presentation together. Steve Jobs is rolling in his grave.
Website – http://www.adobe.com/
Google Finance – https://www.google.co.uk/ADOBE
Paul can be contacted through his Linkedin Account or Facebook page.