We did not set out to try to forecast the crypto markets. Instead, we found a simpler root to profitability – What positions do we need to optimise profit potential while minimizing risk?
To accomplish this we overlaid static trading models across an AI deep learning framework.
It's much easier for algorithms to optimize the performance of "Static Models" rather than generate new models from first principles. By creating  a matrix of timescales and static model collections we were able to task the AI with learning what it could profit from without exposing itself to big drawdowns. This approach has performed consistently since 2017 – a period characterised by both a raging bull market and a long crypto-winter
Training phase – Our proprietary deep learning algorithms are the core of the Panxora hedging strategy. Models receive worldwide price feeds which are used to predict market direction. They are weighted to seek first to protect assets from down trends. Then as a secondary objective to predict when markets are trending upwards so there are excess returns to be made.
Trade signal generator – The most productive models are added to the live trading pool. These models monitor the markets 24×7 looking for buy and sell indicators.
The High Frequency Trading Engine executes the optimal order placement strategy. The models scan the price feeds from the available exchanges, then split orders into multiple trades across exchanges to optimise the results achieved from placing or closing positions.
Ongoing Research – Panxora Labs have been developing the advanced technologies used by the Panxora Group to run all our cryptocurrency businesses since 2014. Tokens benefit from the ongoing research that continues to find new ways to keep ahead of other algorithmic traders. This maximises the potential of token subscription capital whether the markets rise or fall.
Panxora DeFi
Hedge Fund
The Panxora DeFi fund trades a basket of Decentralised Finance tokens to generate profit from this highly lucrative market segment.
Panxora DeFi
Hedge Fund
The Panxora DeFi fund trades a basket of Decentralised Finance tokens to generate profit from this highly lucrative market segment.
Risk Notice: Panxora hedge funds are suitable for high net worth individuals, professional investors, family offices and institutional investors who are not resident in the United States of America.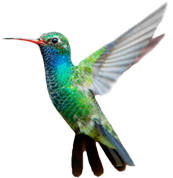 Panxora News and Insights
21/09/2020 | Marcie Terman
Panxora launches hedge fund to provide investors with access to DeFi Market
Licensed fund manager, The Panxora Group, announces that starting today they are accepting subscriptions for the launch of a quantitative hedge fund designed to generate profits from the rapidly growing
14/09/2020 | Marcie Terman
Revitalising the token market
With interest rates near zero and fears that whipsawing stock markets are set for further plunges, many investors are turning to alternative markets in the search for returns. Money flowing into cryptocurrency
19/08/2020 | Marcie Terman
With bank interest at zero, what about bitcoin?
In these days when a £10,000 bank deposit yields an interest rate of just £1 per year, why would anyone leave their hard earned money in a bank? LBC's Nick Ferrari interviews Panxora CEO Gavin Smith about
30/07/2020 | Marcie Terman
Panxora backs ClinTex to provide faster access to medicines
Collaboration lets ClinTex take advantage of Panxora's treasury management offering to strategically manage raised funds.