Panxora is built with the latest technology for fast, secure trading.
The Panxora team has built trading platforms for the world's largest commodity trading firms. We deliver the speed and security of bank grade tech to your desktop, tablet, smartphone or through an API.
Trade with freedom
Panxora wants you to be able to use your assets in any way you want. That means trading from your phone, desktop or tablet – , however suits your trading style. Whether you see opportunities in established cryptocurrency, newer tokens or investing in the Panxora I Crypto Hedge Fund, Panxora puts the markets at your fingertips. Employ your strategies – wherever you are, whenever you see opportunity, with speed and confidence.
Crypto, not robo
Panxora believes that technology works best in tandem with real human support. That's why our technology is backed by the expertise of real people. We know finance, we know crypto, and we continue to develop strategies to keep ahead of the darker elements to make sure your account is secure. Panxora is crypto, not robo.
Multi-dimensional security to keep your assets safe.
Financial grade data centres – taking your data and security seriously.
Distributed data – ensuring your data is safe from loss.
Human verification – withdrawals are always approved by trained and bonded account managers. Each one of your transactions are handled with precision and care.
Safety comes first. – Panxora promises never to sacrifice safety for speed.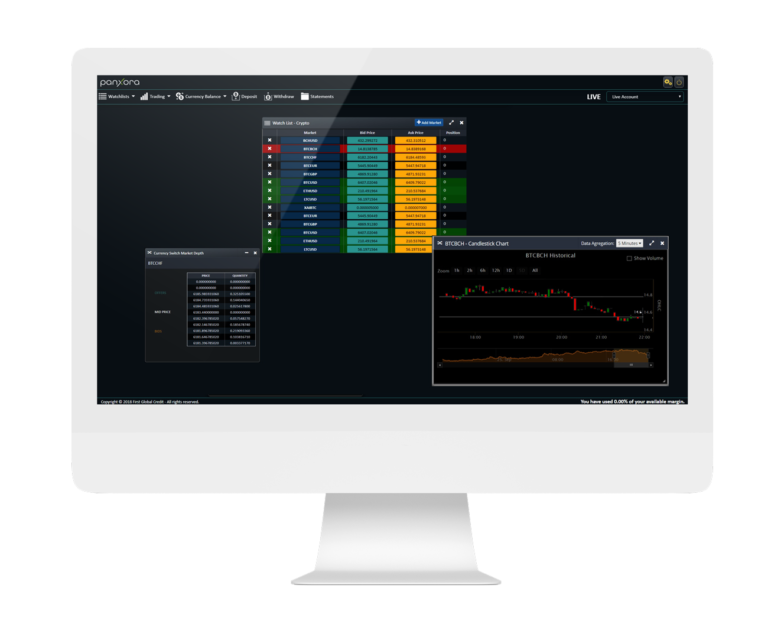 Web platform
Your gateway to the cryptocurrency markets
The web platform offers the full range of Panxora's services, freeing you to generate a return from your crypto-assets.
Full cryptocurrency trading platform: trade bitcoin, bitcoin cash, ether, ether classic, litecoin and many others.
Buy or short a wide range of cryptocurrencies and smaller tokens.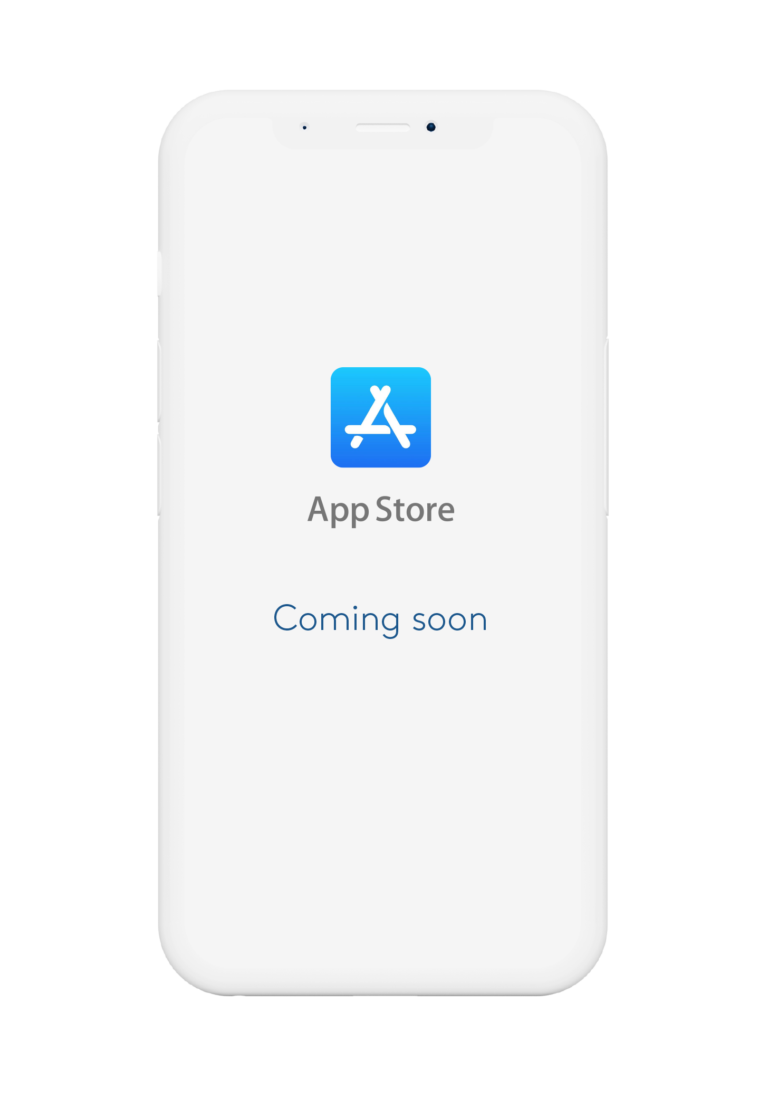 Panxora Mobile
Cryptocurrency trading for anyone, from anywhere
Stay connected to your Panxora trade desk wherever you go.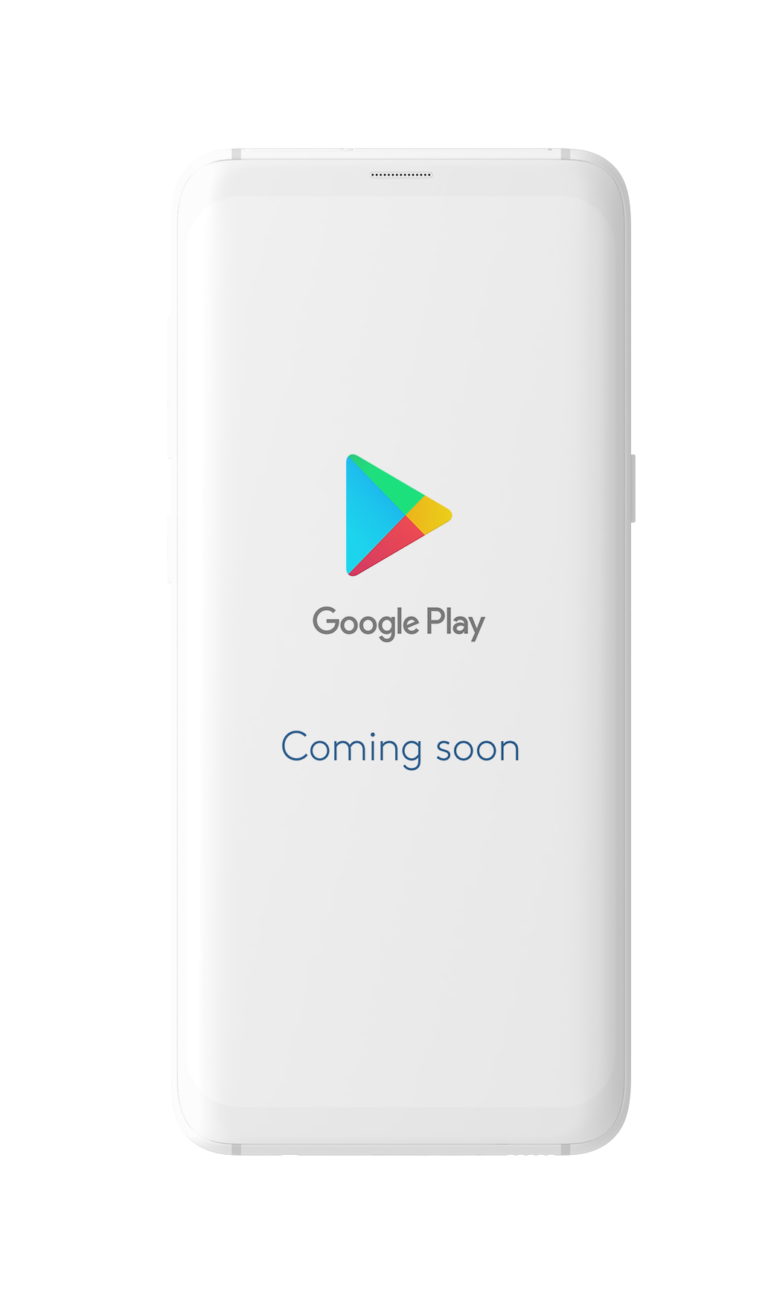 Designed for altcoin traders, optimised for mobile
Panxora Mobile is designed specifically for traders that manage interest in a large number of tokens and other markets.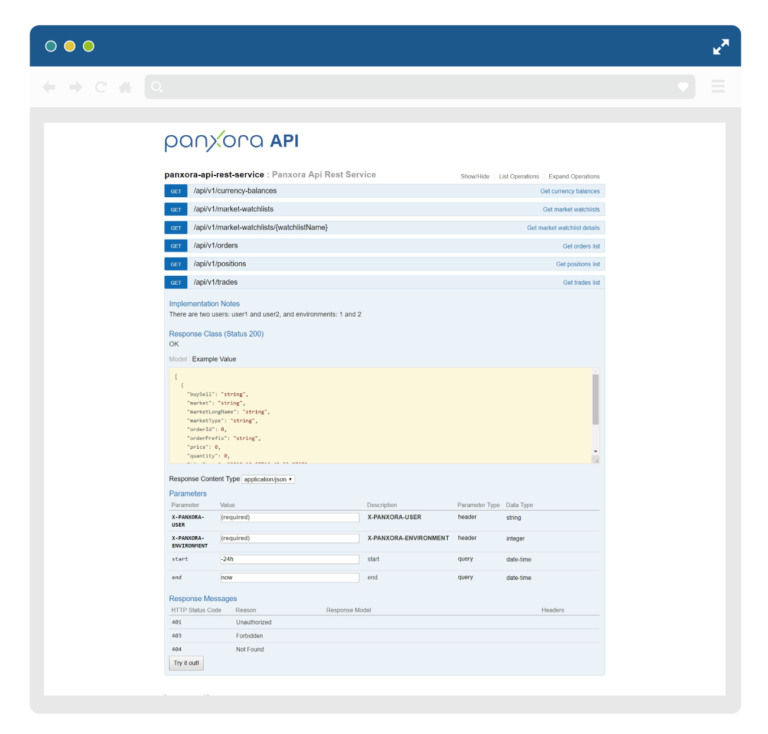 API
Execute your crypto trade strategy with the Panxora API
Feed your ingenuity, automate your algorithms and take total control of your trading strategy by integrating with the Panxora application programming interface.
Plug Panxora into your trading strategy, build your own apps, trading models and tools.
Execute your arbitrage strategies by integrating the Panxora API into your trading network.
After you register a Panxora trading account you can set up the API to work on the practice account as well as the live account. We have created a pdf document which shows how to set up the API and create the necessary keys. There is also a full explanation in the API documentation.