New Stock to trade on the Panxora Exchange – Tilray
Tilray [NASDAQ symbol TLRY) is a global leader in medical cannabis research, cultivation, processing and distribution. TLRY is the first GMP-certified medical cannabis producer to supply cannabis flower and extract products to tens of thousands of patients, physicians, pharmacies, hospitals, governments and researchers on five continents. The passage of the US Farm bill (14/12/2018) ushers the way for TLRY to invest capital in the United States for the purposes of cultivation, research and marketing of hemp based products. Estimates vary, but according to a September report by Chicago market researcher Brightfield Group, the hemp-derived CBD market is expected to hit $591 million this year and could balloon to $22 billion by 2022 in the wake of the 2018 Farm Bill. TLRY is well position to invest heavily in the U.S., "Tilray CEO , Brendan Kennedy stated that Tilray's $500 million in cash, its Nasdaq-listing and its global reach "gives us advantages to very quickly deploy capital in the U.S." if Congress passes the farm bill, which would legalize non-intoxicating cannabidiol derived from hemp.'
Swing traders would buy on initial exuberance with the beta indicating high volatility and use BTC sweep capability at Panxora to hedge a BTC position's downside risk, short term intraday gains.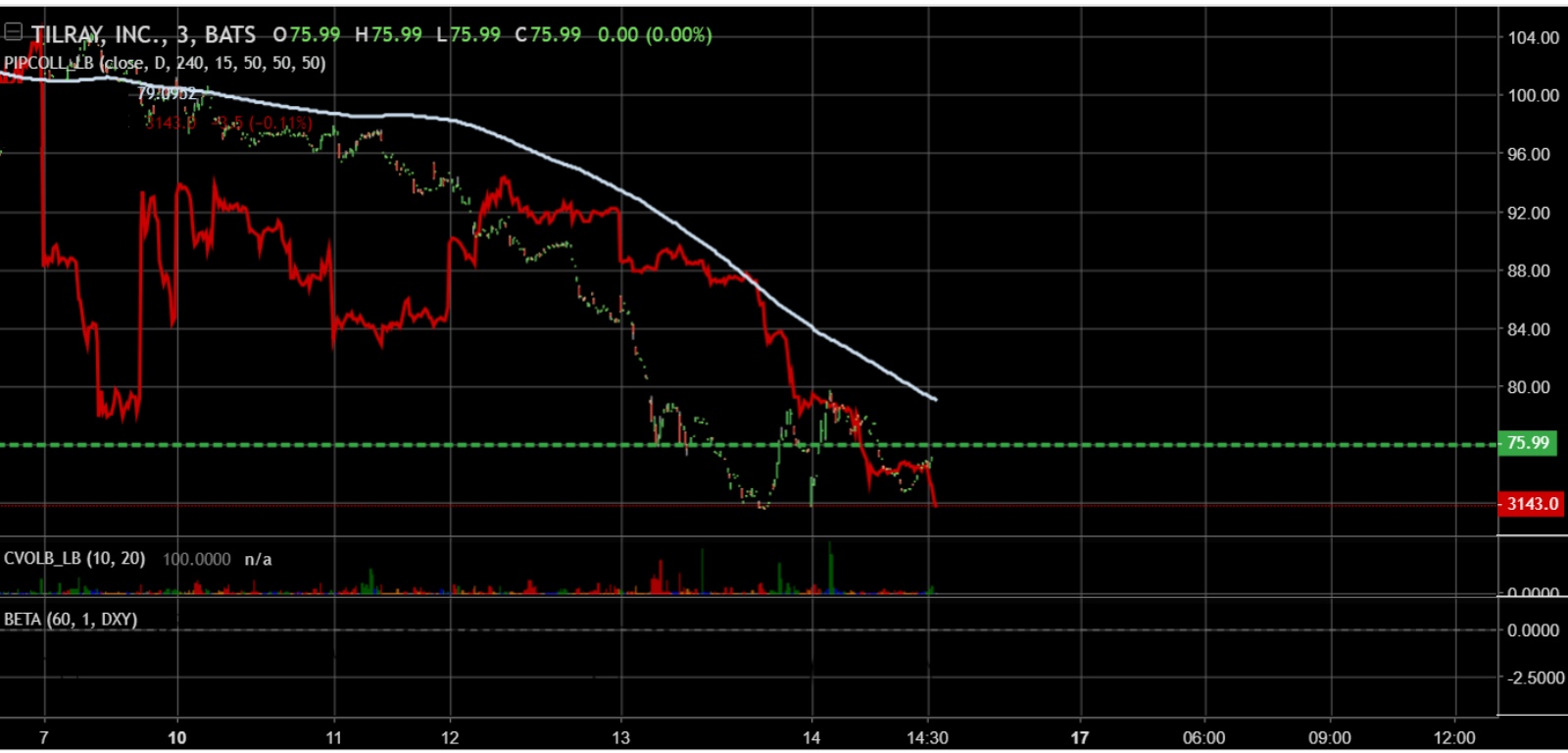 Author: Panxora Trader L. Schnellmann
This blog is not investment advice. It is based entirely on personal opinion, and is not a solicitation or offer of investment advice of any kind.  Consult a professional investment advisor before making any investment decisions.
Trading cryptocurrency, currency, equities and ETFs is potentially risky. You should proceed with caution before trading on the site. By using the Panxora website, platforms, and API you represent that you understand the risks associated with trading cryptocurrencies and global markets. Panxora trades global securities, including US stocks. The company does not have a presence in the USA and are not a US Regulated Broker Dealer. We do not accept traders residing in the United States of America.