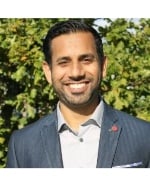 Iagon is a platform that allows participants in its network to harness the unused storage capacity and processing power of multiple computers in order to turn them into a productive and profitable resource. It does this over a decentralized Blockchain grid that in effect creates a global supercomputer that uses artificial intelligence to integrate the network. Its network will be capable of carrying out complex computational processes within a fully secure and encrypted platform that integrates Blockchain, cryptographic and AI technologies in a user- friendly way.
Iagon's CEO and founder Navjit Dhaliwal, clued us in about the project.
What is the vision for Iagon?
The vision we have for Iagon has remained the same since the beginning. But as time goes on, our plans have become more detailed as we begin to create the Iagon global supercomputer. We are looking to develop this process by creating a seamless user experience through integration across all smart devices.
Why does the world need Iagon?
The founders and I have a unique vision about what is possible with the Iagon technology and what we will provide to our clients worldwide. For instance, data breaches are becoming a common occurrence due to the limitations of centralized storage and processing centres. Iagon will deliver a far more secure option while saving our clients' money at the same time.
How will Iagon work?
Iagon is developing a secure platform for cloud computing services that are supported by Blockchain technology (eventually Tangle as well), which achieves the following:
Secure and decentralized storage of data and files on a grid of data centres and smart devices. This will maximise the potential of their unused storage capacity by partnering with Iagon to generate a return from that resource.
Creates an environment where computational processing tasks and programs can be run utilizing unused processing power of smart devices and servers on a processing grid during their idle time. This includes both CPUs and GPUs.
A crypto-token system that enables users of the storage and processing grid to pay for those aforementioned services while those who contribute their resources to the grids receive a return in the form of these tokens. The economy of Iagon tokens can be traded with speculators that will benefit while adding liquidity to the market. And service providers will be able to convert their tokens to fiat via cryptocurrency exchanges.
What stage is the project at now?
We already have a proof of concept/prototype: updated client/miner application — Version 2.1.4. We are also on track to finish the development of our product according to our roadmap which can be found here.
Who are the target customers for Iagon services?
Iagon's target customers are business to business clients. (B2B) This includes corporates, public institutes as well as SMEs. Any business that requires large secure storage and processing capacities (including cloud services, database storage, historical data archiving, data analytics, batch processing, etc.).
Who do you think will mine the token?
The major target for mining operations will be data centres with unused storage and server capacity that would normally be dormant and unproductive. Iagon allows these facilities to increase their productivity by adding them to the Iagon grid.
Can you talk a little about the commercial aspect of the token?
Iagon can currently be traded on the Panxora exchange. To showcase our dedication to the project, 70% of team tokens are locked until mainnet launch, which will probably take place in Q1 of 2019. Thirty percent of Iagon CEO's tokens are locked for one year and 70% for a period of two years.
We have thought hard about our After Token Sale Strategy. We will reward those token holders that choose to hang on to their original investment by distributing the remaining unsold tokens to these hodlers over the course of a 2-year period.
During this time, we plan to link the unsold token distributions with Iagon's significant milestone achievements. Token holders will receive a bonus based on the achievement of each milestone with the distribution and allocation amounts ascending in importance from one milestone to the next.
What is the scope for growth of the market Iagon serves?
The Cloud Service market that provides storage capacity and computational processing capabilities to businesses and corporations is currently estimated at 45 billion USD per annum and continues to grow at a steady pace. Equally impressive, the annual worldwide expenditures for applications that utilize cloud computing reached nearly $70 billion USD in 2016. This figure represents roughly 250% growth in cloud computing services from 2011 and it is anticipated that growth will continue at least at that pace.
Talk a little about the background of the core team?
The top management team of Iagon has extensive experience of Cloud Computing, Big Data, Artificial Intelligence, and Blockchain/Tangle technologies. The senior management team has passion and a future vision of the cloud computing industry that will be powered by the advanced capabilities of AI and Blockchain/Tangle, thereby competing in price, efficiency of storage, processing, and security of data. The management teams core strength includes its extensive understanding of decentralized storage capacities and processing power coupling multiple smart devices into a decentralized Blockchain/Tangle grid.
Trading Iagon on Panxora
You can trade Iagon for 50% of the usual commission charge if you use XAI (AICoin) to pay for commissions on Panxora. XAI are available for purchase on the Panxora Exchange. After purchase, just email [email protected] saying that you want to move some or all of your XAI into the XAI.comm (commission account.)
You can buy or sell up to 2 times the value of your holdings on the exchange. Or use Iagon as collateral to back stock trading on the Exchange too.